Energy efficiency for enterprises and public agencies
Our goal is to achieve continuous energy improvement for our clients by offering cutting-edge solutions through high-profile technological and management skills.
We offer the market professional engineering services based on internally developed assets in the following areas: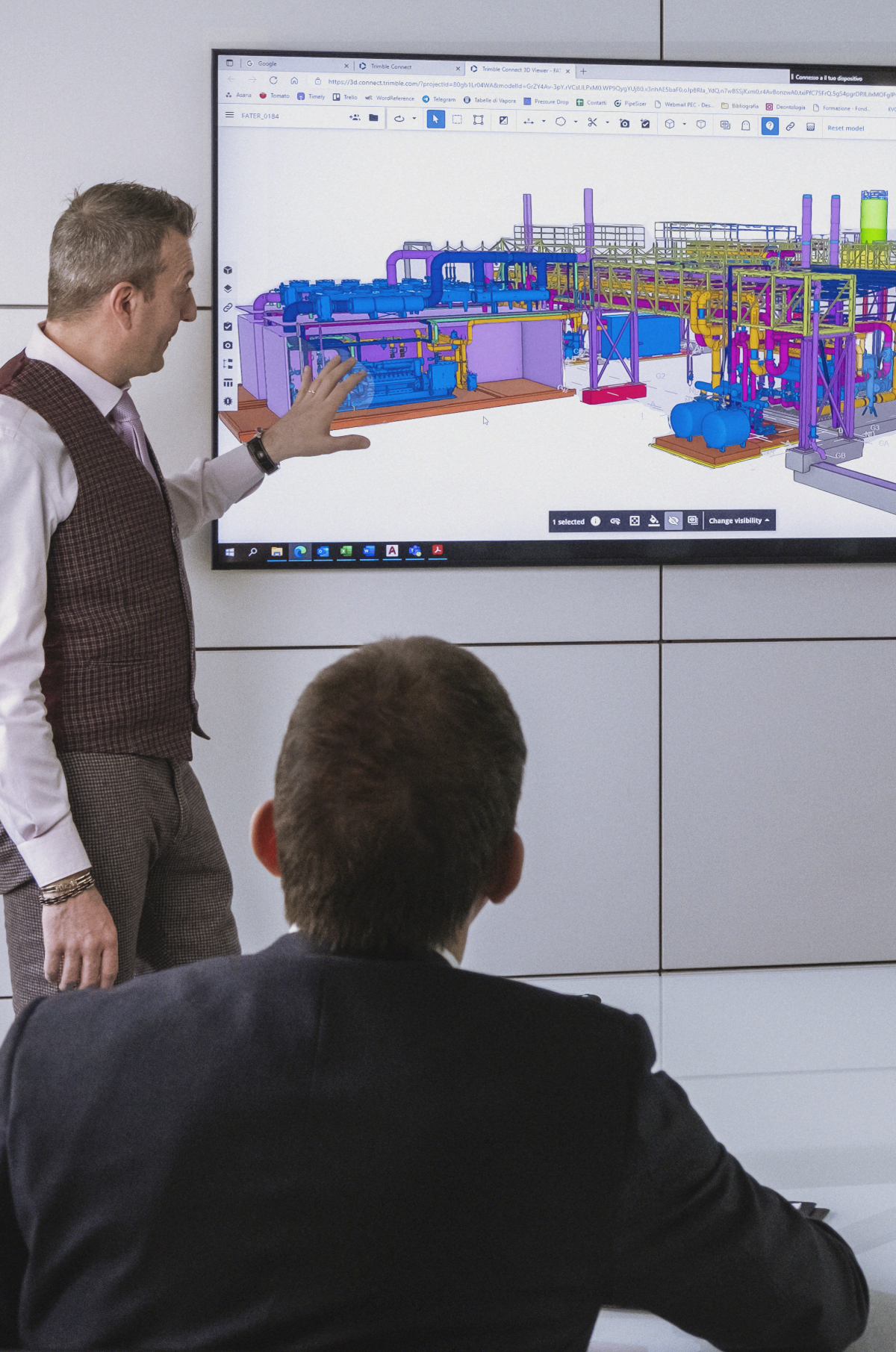 Engineering for energy and environmental sustainability
Our approach
The complexity of the energy systems we deal with on a daily basis requires a multidisciplinary approach to achieve the goals of energy efficiency, cost cutting, and environmental impact reduction.
Beginning with the analysis of the system and once its critical issues have been identified, interventions on thermal and electrical systems, production systems and the building envelope are defined organically, proposing the use of renewable energy systems, management systems, automation, measurement and control of the systems.
The necessary investments, achievable energy and maintenance benefits, and possible incentives are then defined, to carry out a cost-benefit analysis of efficiency upgrades. This will make it possible to define an optimal and economically sustainable path of implementation.
Request information